Over the past couple of days I was going over some ideas in my head on how my Character project would be directed. As I have three very idealistic distinct cards I related them to games like Mario Kart and Wacky Racers. I also had a talk with a few class mates and got a very broad scope of how to approach this.
So, my plan for this game is for it to be a multi platform do-it-yourself style creation. Where the player chose first a male or female character with a limited customisation choice and then they get to build or ''construct'' or ''invent'' their car. This would then implement my third card of weight - the more things they put on their car increases its weight and this affects the race. The rules of my game would follow that of your average racing game.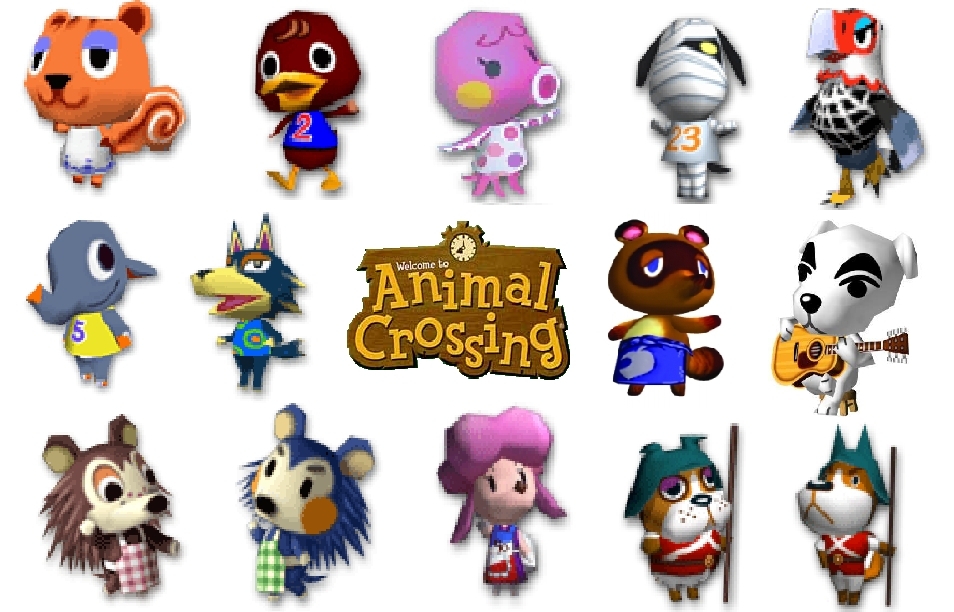 Figure 1. Animal Crossing Characters.
In terms of designs concept I'll be looking at family friendly designs that are great for all the family to play. Some design influences include Animal Crossing figures (see Figure 1), with their slightly out of proportion bodies and adorable features. Also the backgrounds would feature bright friendly colours with stylized levels to increase the difficulty of the race and the players mind for invention.